Posted by Sonya on Oct 17th 2019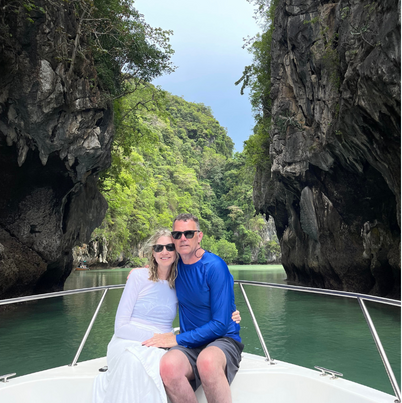 Our founders, Mike and Pam, recently got to tell their story (in their own fun language). We'd love for you to listen to this podcast and learn how they created a gift basket brand with passion and purpose all while raising kids and keeping it real. Hear about Pam's close encounter with a gorilla on a trip to Africa that ultimately inspired our expanding line of baby gift baskets that give back.
Brand on Purpose: A Conversation With Our Green House Founders Pam and Mike Davis (EP.16)
If you love what you hear (and we know you will), please Share this podcast with your friends and family so that we can spread our message. If you're a customer or have received one of our gift baskets, we'd also absolutely love it if you'd leave a review of Our Green House on Google!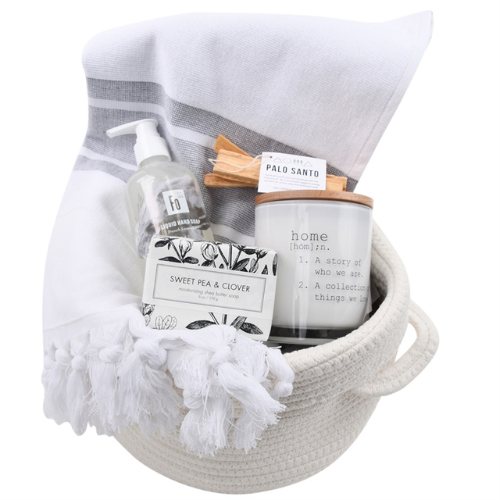 As mentioned in the podcast, we recently curated a lovely gift basket for the home that can be used as a housewarming gift, extended stay host gift, or even a holiday gift for a couple.
This home gift basket that gives back includes:
Natural Room Spray
Natural Soap
Soy Candle
Palo Santo Bundle
One of our exclusive 100% cotton super absorbent Turkish hand towels,
All packaged in one of our incredibly versatile cotton rope baskets.
It's a gorgeous gift made even better because for each of these Our Home baskets purchased, we will donate a portion of the proceeds to Habitat for Humanity. Gift giving never felt so good!