Posted by Melissa McKee on Aug 10th 2018
This is my husband's trick to perfectly cooked farm fresh corn on the cob (which we get at our weekly farmers market). We send the boys out to the porch to husk the ears of corn while we prepare the grill for cheeseburgers. We cut huge slices of fresh tomato from the market for our burgers. The kids eat their tomatoes cut in wedges sprinkled with a little salt and pepper.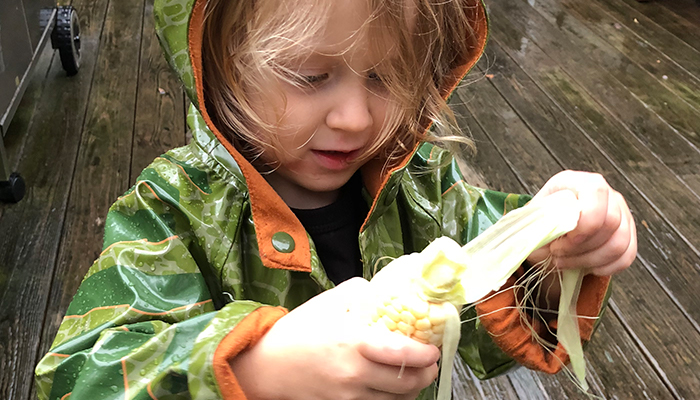 Boil a big pot of water. Add the corn and bring it back to a boil. Once it's returned to a boil cook for 2 minutes. Cover the pot and turn off the heat. Let it sit for at least 10 minutes or until you are ready to eat it. It will stay warm for serving for an hour. Just add butter, salt, and pepper and you have perfect corn on the cob with no fuss!