Posted by Christine Tyrrell on Sep 15th 2018
It's still tomato season here in Connecticut, so this week's 
farm fresh recipe
 makes use of delicious fresh tomato, zucchini, and peppers for a flavorful turkey chili. While the recipe calls for jars of crushed tomatoes, if you've got lots of fresh tomatoes on hand, you can also simply take a couple of pounds of them and either grate them or run them through your blender until they're crushed.
Ingredients:
olive oil
1 zucchini, diced
1 yellow onion, diced
8 oz white mushrooms, sliced
1 jalapeño, finely diced
1 green pepper, diced
salt & freshly ground pepper to taste
1 teaspoon garlic powder
1 pound ground turkey
2 18 oz jars crushed tomatoes
2 carrots, diced
1 tomato, diced
15 oz can black beans
2 ears cooked corn, cut off the cob (or 15 oz can corn)
2 tablespoons chili powder
sour cream, for garnish
shredded cheddar cheese, for garnish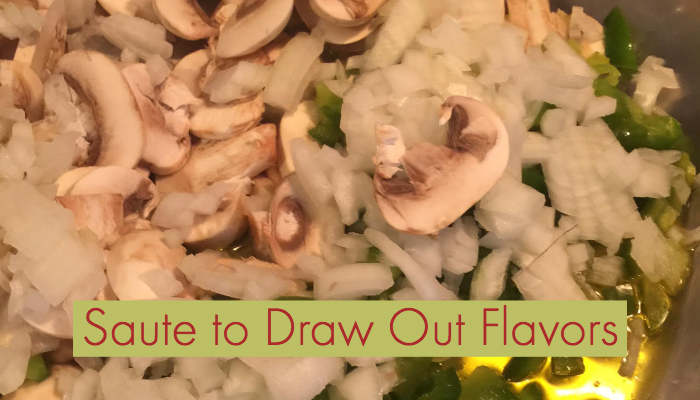 Directions:
In a saute pan, heat olive oil over medium-high heat. Once pan and oil are hot, add zucchini, onion, mushroom, jalapeño, green pepper, garlic powder, and salt & freshly ground pepper to taste. Saute until browned to draw out their flavors. Set aside.
In a large pot, over medium-high heat, cook the ground turkey until browned and crumbled.
Add the sauteed veggies, crushed tomatoes, carrots, fresh tomato, beans, corn, and chili powder to the pot. Stir well.
Bring to a simmer and reduce heat. Simmer for 30 minutes.
To serve, top each bowl with sour cream and shredded cheddar. Add some fresh diced tomato on top for a pop of color and serve alongside some warm cornbread for a hearty, comforting dinner.