Posted by Pam Davis on Sep 11th 2018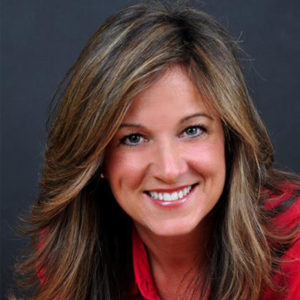 We are excited to announce that Christine Tyrrell will be our contributing recipe blogger. I've already shared some of her amazing recipes here. We're thrilled that she's going to be a regular contributor now. She will be providing easy, quick, and healthy recipes that are simply delicious! A registered nurse and nutritional coach with over 25 years of experience supporting health and wellness both clinically and in the community, Christine learned early on that healthy nutrition is the best preventative medicine. Working for a local home health agency, 
All About You Home Care,
gives her the opportunity to share this powerful knowledge with others. So many conditions can be reversed through diet! The healthier you eat, the less medical attention you need. While her infectious smile and kind heart are what draw people to Christine, her cooking is what makes them want to stay! She is an instinctual cook who knows how to combine ingredients that are healthy and satisfying. Each of her recipes has that wow factor – leaving you wondering how she can pack so much flavor into every bite.
Cooking is clearly a family affair for Christine. Her 91-year-old grandmother shared with her love of nurture, nature, and good food. Her two children are able to enjoy and reap those benefits. They spend Sunday mornings chopping and prepping while listening to her husband Adam's favorite playlist. Later in the day, their large extended family shows up for a weekly dinner. Her mother and brother arrive with their own amazing twists on food. Each one more excited than the next to share their creations. They all know that eating for health makes cooking a joy.
Christine's Motto: Life, Love, Family
Look for Christine's recipes each Friday on our blog.